Gutting Local Discrimination Protections
Author: Sen Brandon Creighton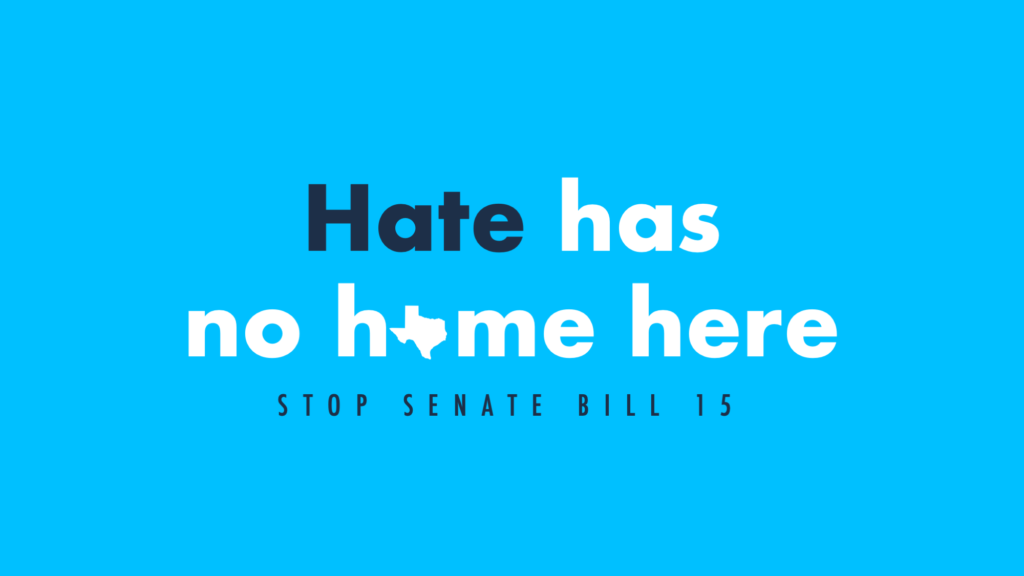 ? Call your Senator today and ask them to stand with hard-working Texas families against SB15 1-833-417-4260 ?
Senate Bill 15 and its companion bill in the House, HB 1654, are once again an attempt to overrule our cities and subvert local control. SB 15 started out as a bill to let the state override local laws that relate to certain employment benefits – taking the power to create paid sick leave laws out of cities like San Antonio and Austin.
SB15 began as a clear attack on labor protections, but minutes before the Senate Committee on State Affairs was set to hear the bill, the author of the legislation, Senator Creighton, removed the language that allowed for protections against employment discrimination, primarily aimed at the LGBTQ community. Experts warn that this provision was the only thing stopping local government LGBTQ protections from being gutted by the state, putting non-discrimination ordinances that protect over six million Texans at risk.
This legislation is now not just an attack on hard-working Texans, but now also an attack on the LGBTQ community. We need to work together to make sure we stop this legislation that is being dubbed the Bathroom Bill 2.0. Hate has no home in Texas – let's remind our lawmakers of that.
Want to read the bill, or check on its status? Check it out here ➞