Mail-in-Ballots for Seniors
Author: Rep Trey Martinez Fischer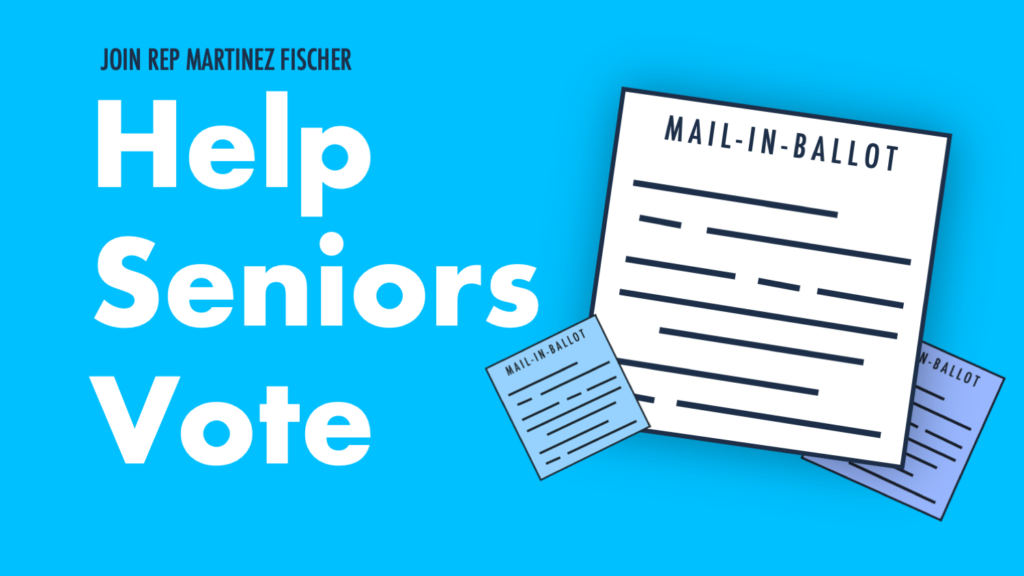 The current system for receiving mail-in ballots is pointlessly complicated and makes senior citizens' lives more difficult, as it requires individuals to re-apply every year as the mail-in-ballot application is only valid for one year. HB 2765, filed by Rep. Martinez Fischer, would have county election clerks automatically mail a reminder to elderly Texans that they must re-apply to receive their mail-in ballots. It would also double the period of time that elderly Texans can receive their mail-in-ballots after submitting an application from one year to two years.
We should be doing everything we can to increase accessibility to our democracy, making it easier for Texans to voice their opinion and exercise their constitutional right to vote.
Want to read the bill, or check on its status? Check it out here ➞
Would you like to apply for a mail-in-ballot? Please click here to visit the the Texas Secretary of State website for the application.